In an era where the importance of health and well-being is gaining momentum, wearable technology companies are emerging as frontrunners in the quest for improved quality of life. Among them, Oura stands out as an organization that not only offers cutting-edge products but also champions a culture that fosters unity, innovation, and personal growth.
In this article, we delve into the inspiring values that Oura embodies, and how these principles contribute to its remarkable success. We will also explore how the company's "Oura for Business" platform is fuelling a new generation of organizations with advanced insights to help their employees thrive.
The Oura Philosophy: Empowering Individuals Through Health
At Oura, the overarching belief is that healthcare should not be limited to sick care but should focus on helping individuals achieve optimal health. Recognizing the crucial role that sleep plays in overall well-being, Oura has set out on a mission to inspire people to become more aware of their mind and body, encouraging them to take action and feel fully alive.
Oura's vision is to create a future where everyone can practice health as a daily ritual, fueled by continuous access to accurate information and personalized guidance. By empowering each person to own their inner potential, Oura aims to contribute to better well-being for a life well-lived.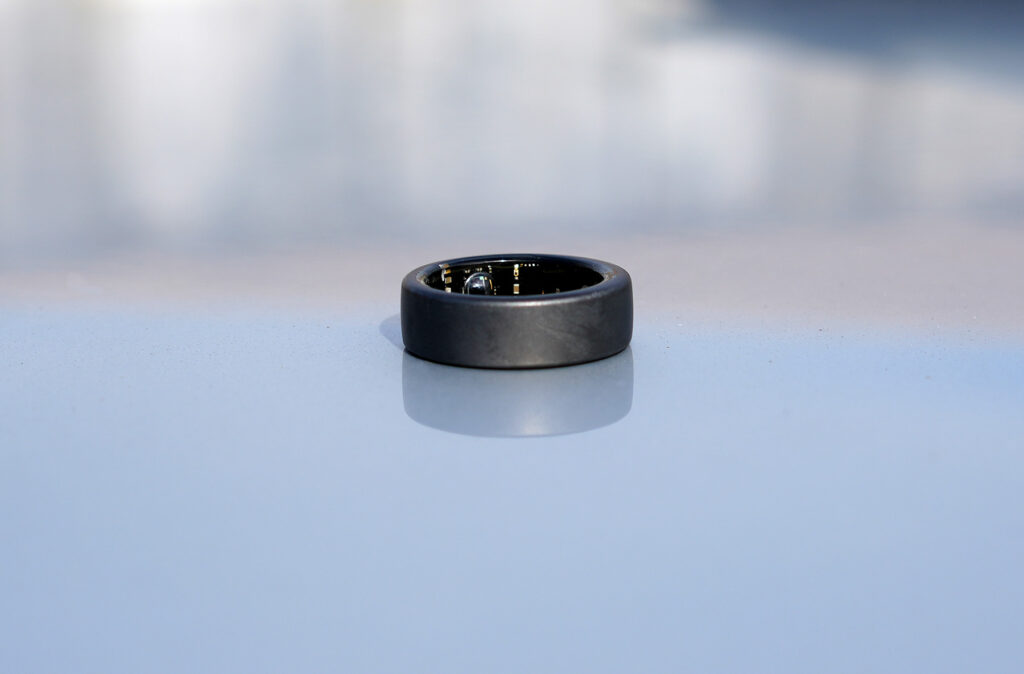 The Values That Shape Oura's Company Culture
Not Me, We: Ubuntu
Oura believes in the power of unity and teamwork. Embracing the diversity of locations, perspectives, and experiences, the company thrives on the collective strength of its team members. Through a united mindset, Oura is committed to learning from and supporting each other, as well as inspiring others to do the same.
We Aim Higher
In the pursuit of excellence, Oura is unafraid to challenge the status quo. The company's culture encourages curiosity, optimism, and exploration, allowing for the growth and development of innovative ideas. By executing with excellence, Oura aims to deliver the best possible products and experiences to its users.
We Are Human First
At Oura, humanity is the cornerstone of the company's actions and decisions. By building products and fostering a culture that celebrates and supports uniqueness, inclusivity, and diversity, Oura ensures that everyone feels a sense of belonging. The company prioritizes accessibility and meets people where they are, as they are.
We Are Solution-Focused
Oura's culture thrives on solving problems and confronting obstacles head-on. The company encourages proactive thinking by expecting team members to bring multiple solutions to each problem they raise. Honesty, commitment, and perseverance are at the core of Oura's solution-focused approach.
We Earn Trust
Trustworthiness is a vital aspect of Oura's company culture. By honoring commitments and acting with integrity, Oura ensures that its community and team members can rely on its products, information, and perspective. The company prioritizes privacy and possesses a strong moral compass, guiding it to do the right thing even when no one is watching.
Oura for Business: Revolutionizing Corporate Wellness Through Wearable Technology
As the importance of health and well-being continues to gain traction in corporate culture, Oura is breaking new ground with its "Oura for Business" service. This offering aims to provide organizations with cutting-edge tools and insights for promoting a healthy and productive work environment. Let's explore how Oura is transforming the corporate wellness landscape with its innovative platform and services.
The Oura for Business Experience
Oura for Business focuses on providing daily health insights and trends to empower individuals and teams to be proactive about their health and performance. Through a highly accurate wearable, intuitive app, and thoughtful B2B solutions, Oura for Business is making wellness accessible to organizations across various industries, including the United States Navy, United States Army, UFC, and NASCAR.
According to Oura, members who use the service experience significant benefits within their first month. These improvements include better overall health (87%), sleep quality (88%), stress management (74%), and work productivity (71%).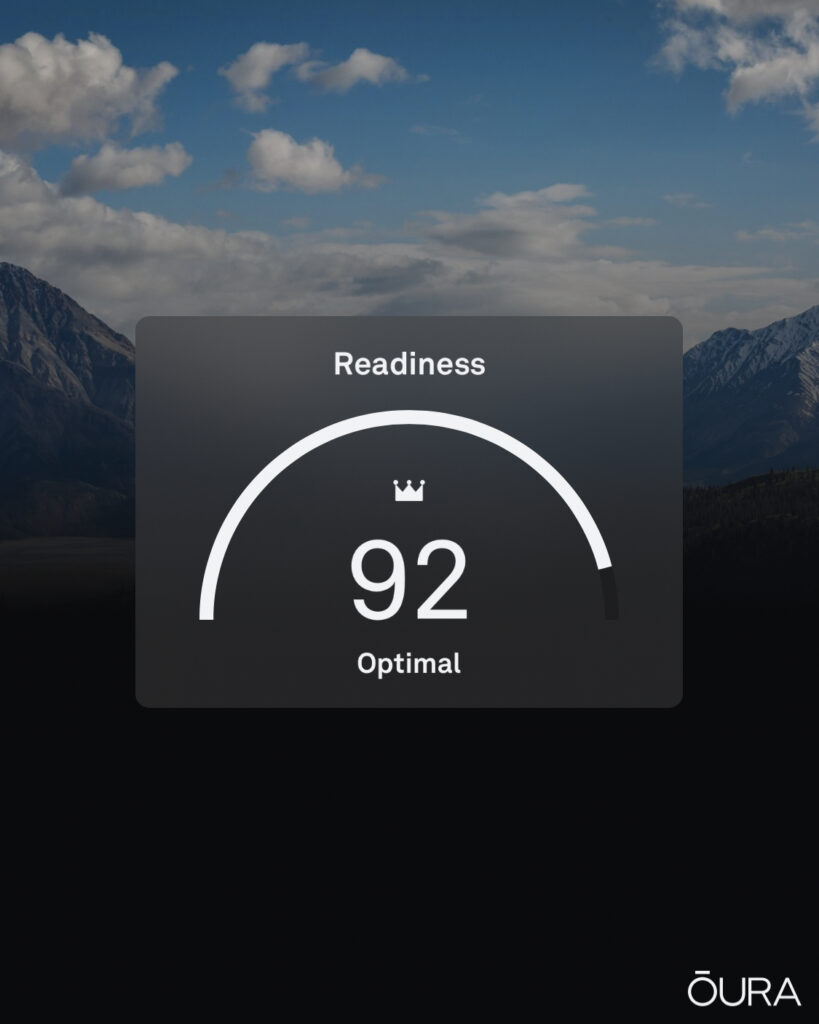 Oura Scores: Sleep, Activity, and Readiness
Oura's platform analyzes real-time data to provide insights in three key areas that help users optimize their overall health:
Sleep: Oura considers the quantity and quality of rest, including sleep stages, schedule, and nightly heart rate, to provide an overall Sleep Score.
Activity: More than just a step tracker, the Activity Score looks at all movement habits, including calorie burn, heart rate, inactivity, and recovery time.
Readiness: The Readiness Score uses sleep, activity, and body stress signals, such as temperature and HRV, to predict how much a person can take on that day.
Oura for Business Use Cases
Employee Wellness: Oura's Employee Wellness solutions empower employees to optimize their daily habits and prioritize health with personalized analytics. These solutions provide group-level insights that connect individual outcomes with real-world business impacts like productivity, absenteeism, and employee morale. The Oura Ring can be offered as an appreciation gift or a component of a company's benefit program.
Performance: Designed for professional sports organizations or training elite forces, Oura's performance solutions ensure teams are always performing at their highest level. Accurate, continuous data helps prioritize rest, adjust training schedules, monitor recovery, and detect signs of illness, injury, and fatigue.
Clinical & Academic Research: Oura's research-grade sensors and solutions streamline data collection and analysis, enabling comprehensive, rich data and high protocol adherence in clinical and academic research settings.
Healthcare: Oura's data helps detect trends associated with potential health risks, allowing healthcare providers to shift from reactive care to proactive wellness.
Integration: Oura's biometric data can be seamlessly incorporated with existing platforms, allowing users to share their daily scores and enhance data, insights, user experience, and outcomes.
The Importance of a High-trust Culture
In our work, we encounter all kinds of organizations. There are some with a "command and conquer" culture and, on the other end of the spectrum, companies where employee flourishing is the priority. In low-trust environments, there will be privacy concerns amongst employees relating to their health metrics streaming into a platform like Oura for Business. Some companies might argue that safety is the priority — think an airline mandating wearables for pilots — and they'd be right. A pilot with poor sleep habits places lives at risk. However, could a call center mandate wearables for customer service representatives? They might argue that employees with poor sleep habits are less effective, leading to dismissal. This is a slippery slope.
However, we work with companies where employee health is seen as the organization's driving force, if not its purpose. In these environments, HR and leaders truly care. If they notice that, for example, the customer service team is sleeping poorly, they'll organize sleep training and deal with the issues causing the distress. This is a culture of care, and we see these organizations leading the way with biofeedback and tracking in the workplace.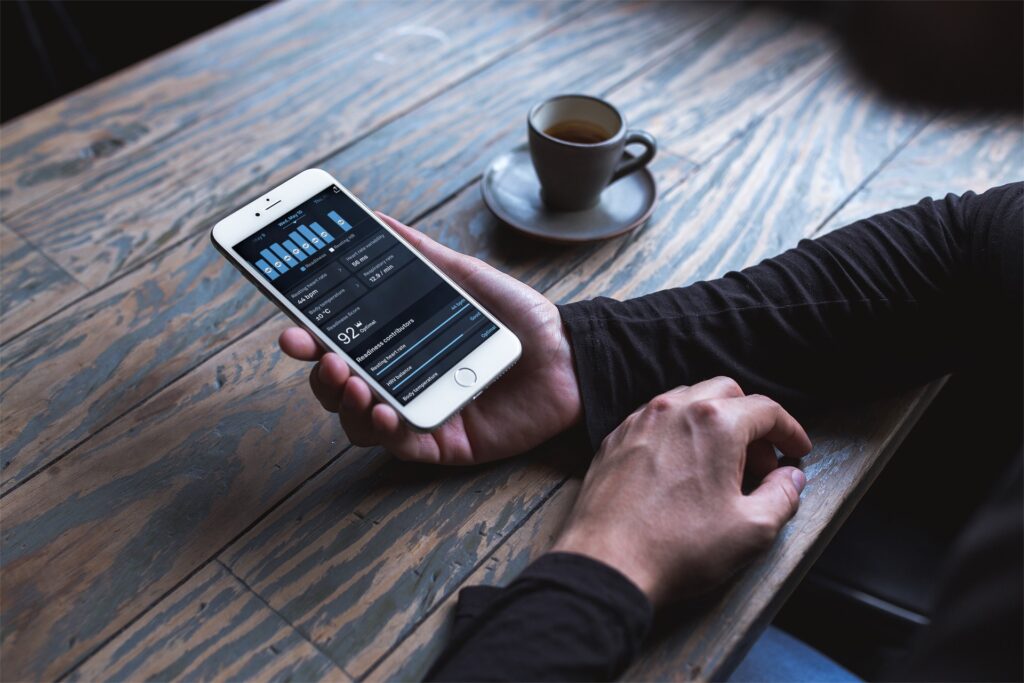 As organizations increasingly recognize the significance of a healthy workforce, Oura's wearable technology and insights are set to play a pivotal role in shaping the future of employee well-being.
One of the biggest risks to well-being is indecisiveness. I outsource my well-being decision-making to Oura so that there is no ambiguity in my life. When I'm ready for action, I go. When I need to recover, I take it easy.

Brad Hook
A Personal Perspective
As a long-time Oura user, I find that my core value of "vitality" is supported by the ring. Through real-time insights into heart rate variability, I know whether I'm dealing with life's stressors effectively. Am I fully recovered after the previous day's exercise? How best to structure my cool-down routine after late-night Zoom calls? Should I engage in high-intensity exercise or do some light stretching?
One of the biggest risks to well-being is indecisiveness. I outsource my well-being decision-making to Oura so that there is no ambiguity in my life. When I'm ready for action, I go. When I need to recover, I take it easy.
Check out the Oura Ring Generation 3 for what I consider to be the best wearable available on the market today.