The Values App helps organisations and individuals discover and align with their values. When we are living in alignment with our core values, we experience less distress.
Participants who affirmed their values had significantly lower cortisol responses to stress, compared with control participants.

Affirmation of Personal Values Buffers Neuroendocrine and Psychological Stress Responses. University of California.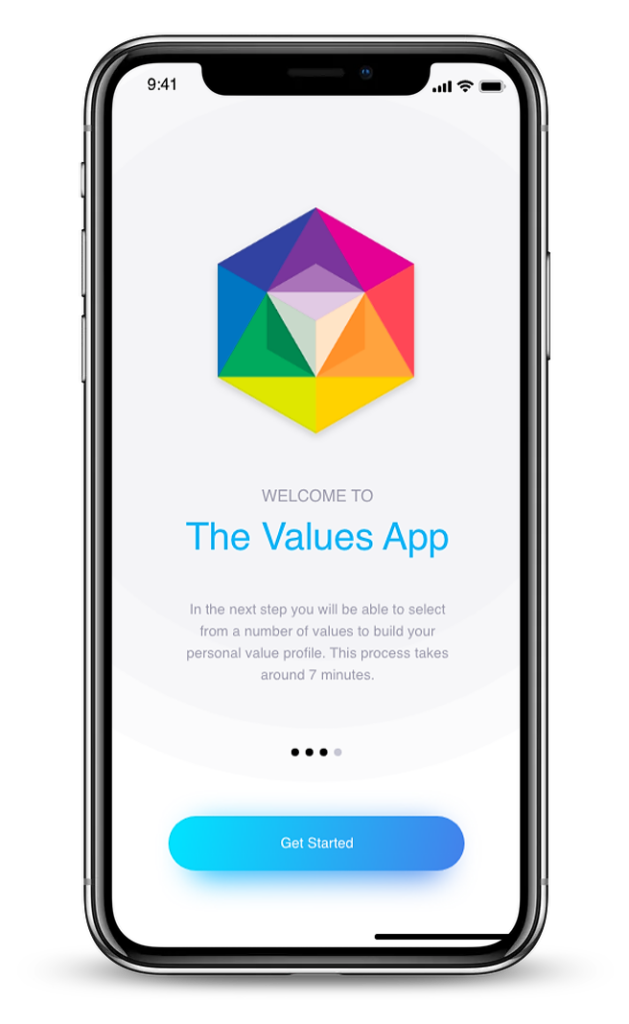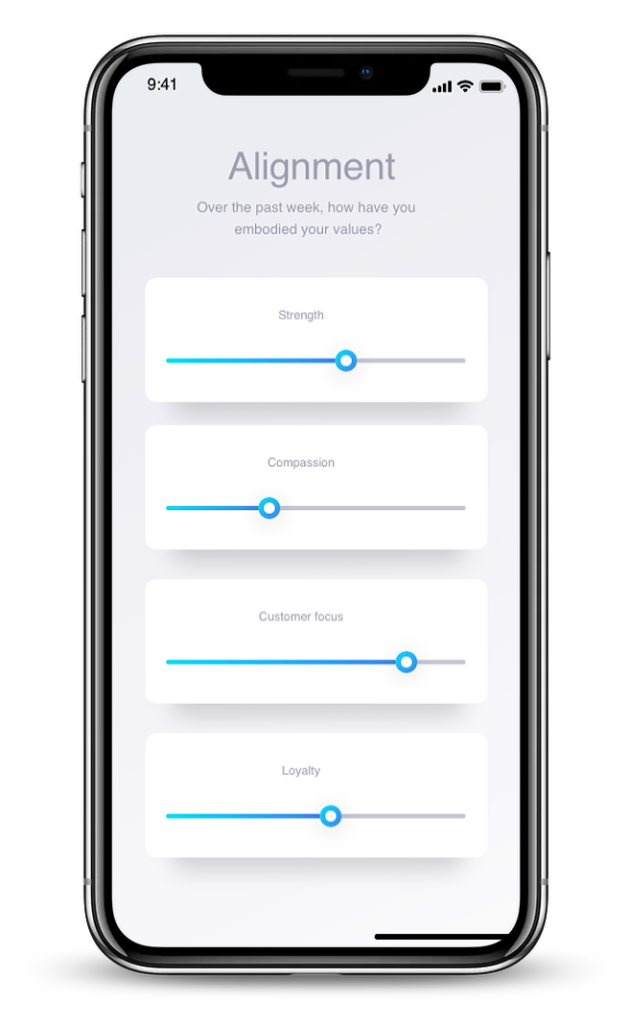 Discover, define and align values
The full experience enables you to distribute an access code to your workplace (or any other kind of group) so that people can register, define and prioritise their values.
We then produce a group report detailing what is most important to your group. This may be quite different to what you thought.
As the leadership team you can then craft a values statement that incorporates real feedback from your people.
Your people can continue to track alignment with their personal values and you can optionally ask them to track alignment with the corporate values.
Value tracking only
For organizations who have already identified their values, we offer a simple alignment tracker. We'll set up the Values App with a custom set of values and a tracker to enable your people to measure alignment weekly. You'll know if, as a group, you're walking the talk.
Connect to find out more