Creating an authentic set of personal or corporate values is no easy feat. Aligning with these values in a volatile world is even more difficult.
Sometimes corporate values are created by the executive team, marketing or HR, while sometimes they're created from the bottom up.
Values need to reflect not just aspirational behaviours. Values need to be how we work in good times and bad. They need to be easy enough that we remember them when we are feeling the pressure. They should seamlessly enable agility and decision-making.
After a company has embedded its values into its systems, it should promote those values at every turn. It's been said that employees will not believe a message until they've heard it repeated by executives seven times.

Patrick M. Lencioni, Harvard Business Review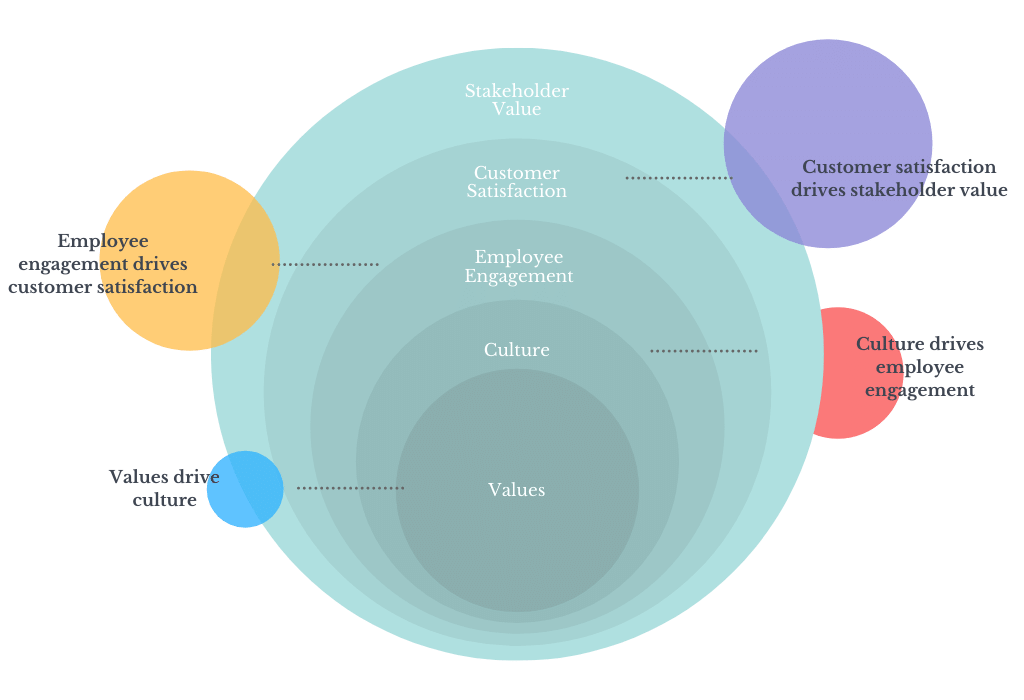 The Values Course
The Values Institute has created a comprehensive training program to enable you to identify values and then learn how to implement Values-based Decision Making within your organization.
Training options include:
Online training delivered via our Learning Platform
A live training session, delivered in-person
A live training session, delivered via webinar
Connect with us