Netflix, the entertainment company, has not only revolutionized the way we consume media but has also firmly embedded itself into our everyday language. As a testament to the company's cultural influence, the term "Netflix and chill" has evolved into a proprietary eponym, transforming the brand name into a colloquial expression that encapsulates the experience of streaming content and spending a relaxed evening at home.
From humble beginnings, Netflix blazed a trail of innovation, partly due to its innovative "No Rules Rules" company culture. Through the years, the organization has cultivated an environment that encourages creative freedom, risk-taking, and transparency, which has ultimately contributed to its impressive business performance.
In this article, we delve into the history, mission, unique selling proposition (USP), values, leadership behaviors, and business performance that make up the fabric of Netflix's company culture.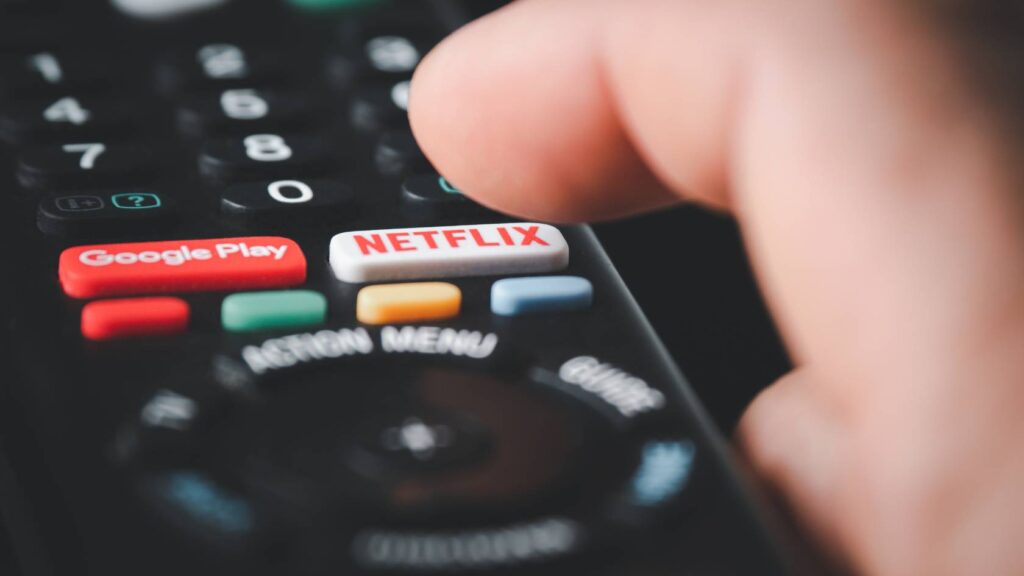 The Genesis of Netflix: A Brief History
Netflix was founded in 1997 by Reed Hastings and Marc Randolph as a DVD rental service. The company evolved and launched its streaming service in 2007, which later led to international expansion in 2010. Today, Netflix operates in over 190 countries and boasts more than 200 million subscribers, producing a wide array of original content that has captured the attention of audiences worldwide. Dive into Netflix's comprehensive history here.
Mission: Entertaining the World
Netflix's mission is simple yet powerful: "Entertaining the world." To achieve this, the company focuses on delivering engaging content to its subscribers and continuously improving its streaming technology. By offering a vast and diverse library of movies, TV shows, and documentaries, Netflix seeks to appeal to a wide array of tastes and preferences, making entertainment accessible to everyone.
As you probably know from direct experience, not all shows on Netflix are created equally. In my experience, I often find myself watching the first minute of yet another teen drama series (teens on an alien planet, teens in some kind of Hunger Games scenario) before calling it quits. However, I am probably not the target demographic for such shows.
Amongst the thousands of titles, there certainly are some gems (think Black Mirror!), and with the advent of interactive app-based games, Netflix continues to push the fold.
Binge-worthy Original Content and Personalized Experience
Netflix's USP lies in its original content and personalized user experience. The company invests heavily in producing and acquiring high-quality original content, such as "Stranger Things," "The Crown," and "Narcos." This approach sets Netflix apart from its competitors, as it offers exclusive content unavailable on other platforms. From DVD rental to one of Hollywood's most esteemed production companies is a testament to Netflix's vision. If you can't acquire great content to entertain the world, then create it!
Moreover, Netflix's advanced algorithms provide personalized recommendations to subscribers, tailoring the viewer experience based on viewing habits and preferences. This creates a unique and engaging user experience, further distinguishing the platform from its competitors.
Many people around the world have realized that by using a VPN they can unlock content not available in their home country. This can be a joyful experience because the US usually has a wider range of titles available for viewing.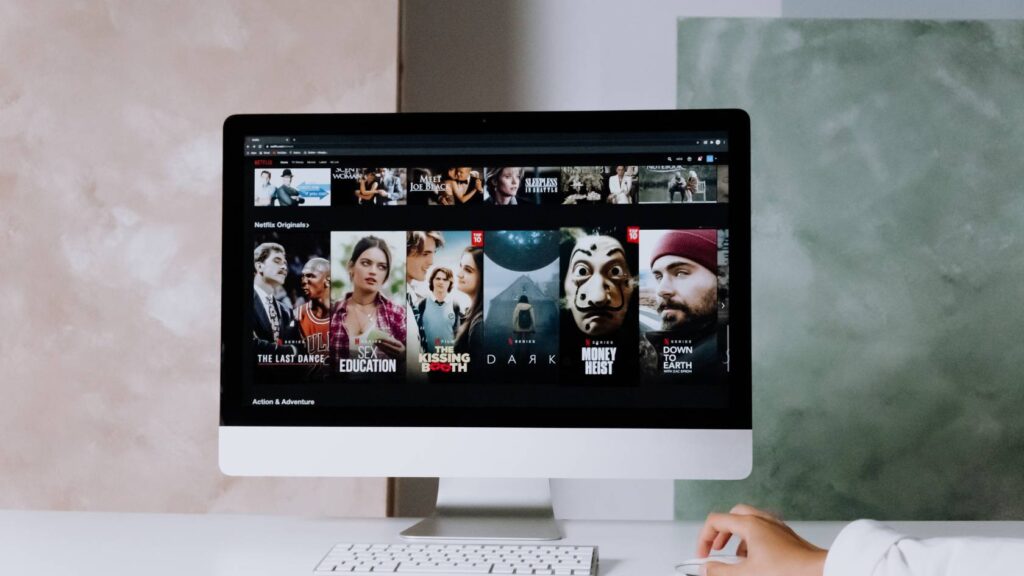 Values: The Netflix Culture Code
Netflix's company culture is encapsulated in its well-known Culture Code. The core values that guide the organization include:
Judgment
Communication
Impact
Curiosity
Innovation
Courage
Passion
Honesty
Selflessness
These values foster a culture of openness, creativity, and collaboration, promoting a high-performance environment that emphasizes mutual trust and respect. Now, while from the Values Institute perspective, we believe that 3-5 values should be the maximum for an organization, Netflix has nine. This only works if the whole company is truly aligned, from the top to the bottom, living and breathing the culture.
Freedom and Responsibility
Netflix's leadership behaviors are rooted in the principles of "freedom and responsibility." The company believes that by offering employees substantial freedom to make decisions and take risks, they will feel empowered to innovate and contribute to the company's growth. As Reed Hastings stated in an interview, "The best managers figure out how to get great outcomes by setting the appropriate context, rather than by trying to control their people."
This approach is evident in Netflix's infamous vacation policy, which allows employees to take as much time off as they need, so long as they meet their performance expectations. This policy exemplifies the company's trust in its employees and their ability to manage their own time responsibly.
Business Performance and Dominating the Streaming Industry
Netflix's business performance speaks for itself, as the company has experienced unprecedented growth and success in recent years. According to Statista, Netflix's global subscriber base has surpassed 200 million, making it the undisputed leader in the streaming industry. In 2021, the company's annual revenue exceeded $25 billion, showcasing its financial prowess and continued expansion.
Moreover, Netflix's original content has earned numerous prestigious awards, including Emmys, Golden Globes, and Oscars. This recognition is a testament to the company's commitment to producing high-quality content that resonates with viewers.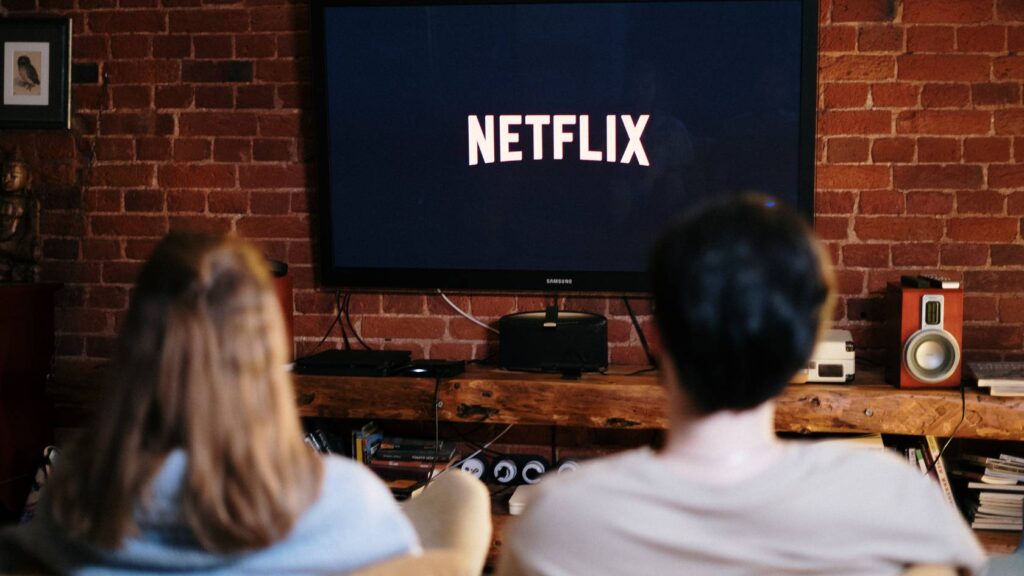 No Rules Rules — Going by the Book
In the excellent book "No Rules Rules: Netflix and the Culture of Reinvention," co-authors Reed Hastings, the CEO and co-founder of Netflix, and Erin Meyer, a renowned business professor, take readers on a deep dive into the inner workings of the streaming giant's unusual company culture. The book offers a captivating and informative exploration of how Netflix's unique approach to management and organizational culture has played a pivotal role in its meteoric rise and continued success.
The authors meticulously detail Netflix's radical philosophy of empowering employees through "freedom and responsibility." The concept revolves around the idea that by giving employees more autonomy and trust, they will be more innovative, efficient, and dedicated to the company's goals. Hastings and Meyer argue that this type of organizational structure fosters a high-performance culture that enables companies like Netflix to thrive in the ever-evolving landscape of the entertainment industry.
"No Rules Rules" features real-life examples and anecdotes that illustrate how Netflix's core values, such as honesty, curiosity, and impact, are woven into the fabric of the company. The book delves into the company's unconventional policies, such as unlimited vacation time and the absence of formal performance reviews, showing how these practices help to create an environment where employees feel respected, valued, and inspired to perform at their best.
The authors also address the potential drawbacks and pitfalls of implementing such a radical organizational culture. They acknowledge that this model may not be suitable for every company or individual, as it requires a high level of trust, adaptability, and self-motivation. However, they contend that for companies looking to innovate and compete in today's rapidly changing business landscape, adopting elements of Netflix's culture could be a game-changer.
"No Rules Rules" offers a valuable blueprint for leaders looking to foster a more innovative, agile, and high-performing organization. Whether you're a CEO, manager, or employee, the lessons shared by Hastings and Meyer will undoubtedly inspire you to rethink traditional approaches to leadership and organizational culture. It is highly recommended for companies looking to shift their values or disrupt themselves.
A Culture That Propels Success
Netflix's exceptional company culture is undeniably a driving force behind its global success. By nurturing an environment that promotes creativity, innovation, and trust, the organization has been able to stay ahead of its competition and maintain its position as a leader in the entertainment industry.
As the streaming landscape continues to evolve, Netflix's unwavering commitment to its mission, unique selling proposition, and cultural values is likely to propel the company to new heights, creating a lasting impact on the world of entertainment.