Values, purpose, mission, and vision are four interconnected yet quite distinct concepts. The purpose of an organization is why it does what it does. The values are about how that purpose is achieved. They can be related to people, community, work, etc. The vision emerges from them. It is about where an organization aspires to go, what it hopes to achieve in the near or not so near future, etc.
Finally, the mission defines the business and its goal. The mission statement describes what an organization does and for whom.
Below is a general description of each concept:
Purpose: why
Values: how
Vision: where
Mission: what
What is vision without values?
Values are the driver of actions. They can inspire a team to do its best. A vision is only a temporary mirage if it's not grounded in the values held by employees and leaders. A vision in name only will ultimately lead to all-pervasive cynicism, especially if leaders fail to act in alignment with it.
There's, unfortunately, no easy fix to this situation. The organization can't just replace the values with random new ones.
A predictable development follows any attempt to shape a vision without articulating and analyzing values.
Signs you have vision without values:
Flat, insipid communication about the vision
Lack of employee engagement in the vision
Leaders don't dare to make tough decisions
Employees are unaware of what's expected of them
Wavering, waning trust in the leaders.
Why do values matter?
The ultimate outcome in an organization with the wrong values or no values is deteriorating performance. Values matter because results matter. If you're taking the helm of a new organization or group or need a new vision and a new strategy for the future, you must consider the team's core beliefs and values. Why do they have those values? How can the company express them in a relevant way?
What is a values statement?
The values statement draws attention to an organization's core ideals and principles. It is created and utilized to guide and inform the behaviors and decisions of the members of the organization and to indicate to external stakeholders what's crucial to the organization. Its core values set standards of conduct and shape daily culture, against which one can assess actions and decisions.
A values statement needs to be actionable, memorable, and permanently valid. The company determines the format of the values statement. Some organizations express their values in just a few words, while others use phrases.
Consider the following when drafting a values statement
What does the organization stand for?
How can it conduct activities to achieve its mission and vision?
What does it see as valuable behavior?
How does the organization treat its members and the members of its community?
Examples of good values statements
Your entire team needs to be able to get behind the core values, so they must be clear and meaningful. If not, you can't expect the team to do good work. Looking at good value statements is a great way to start. Companies like Google and Salesforce have values that capture the essence of their culture and business and have found long-term success by putting their values into practice.
Google
A company like Google needs serious corporate values and has them. They call their values "ten things we know to be true." It is said they were written when Google was only several years old.
It's best to be good at one thing, but very good.
Users are first, all else is after that.
Fast is better than slow.
You might need an answer when you're not at your desk.
Democracy on the web works.
You can be serious without a suit.
You can make money without doing evil.
The need for information crosses all borders.
Great just isn't good enough.
There's always more information out there.
There is a paragraph for each item, which explains it in detail. Google holds its staff to the highest standards and takes its values very seriously. The corporation also points out that they revisit their values to ensure they are still aligned with the company's mission and goals. They have done it numerous times since the list was first written.
Salesforce
Salesforce is a corporation working in the field of customer relationship management. It collects data from multiple departments to form a shared view of all its clients' customers. This corporation has unique values in that it focuses on the customer and employee experience. Their values include trust, customer success, equality, and innovation, and they are very passionate about delivering on them.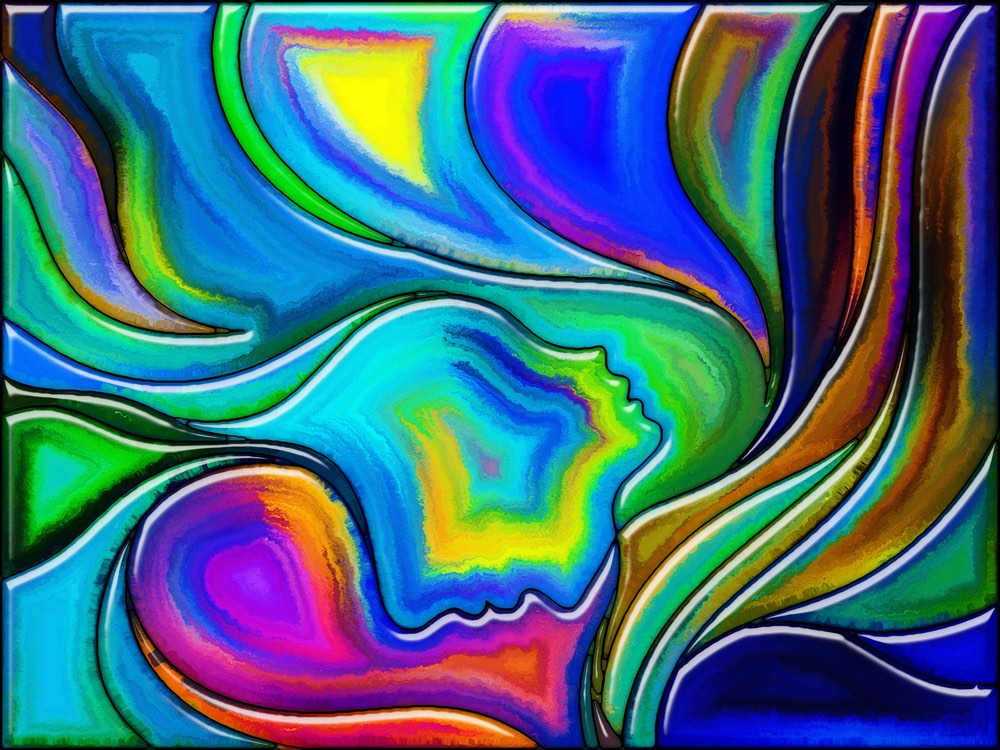 The vision statement
The vision statement describes the organization's future. It shows what the organization aims to become or hopes to achieve in the long term. It is not only motivational and inspirational but also provides direction, mapping out the course of action of the organization. It serves as a guide for selecting present and future actions in this sense.
The most memorable vision statements are futuristic, concise, realistic, unambiguous, inspirational, and aspirational. They are not generic but focused on organization-specific outcomes.
You should consider the following when writing a vision statement:
What do we want to accomplish in the future?
Where are we going moving forward?
What kind of society do we want in the future?
Purpose vs. Mission
The mission statement describes what a company does and who this benefits. It can also state the organization's benefits. For example, 'fight food waste' is OzHarvest's short but memorable mission statement. According to last year's Impact Report, the organization rescued almost 10 million kgs of food from landfills and redirected them to make 36 million meals.
Nike's mission statement is a bit longer: 'to bring inspiration and innovation to every athlete in the world.' By making this statement, they throw a wide net and try to inspire everyone who purchases a Nike product, no matter what it may be.
Whatever the statement's meaning, it must be clear. A clear mission statement directs operational plans effectively. For instance, if your mission is to provide the freshest seasonal food to your clients, the statement will guide your stock protocol, planning, and purchasing.
Further, the mission statement defines a company's goal. It motivates staff to achieve goals in the near future, communicates the solutions the company offers customers and guides its day-to-day operations. In brief, the mission statement portrays the company's activity and creates an image of it in the mind of the recipient of the statement.
A good mission statement should be short, simple, informative, and direct. It should focus on the results and the company's target group. It should avoid clichés, overly complicated language, and generalizations.
Consider the following when composing a mission statement:
What are we trying to accomplish?
What do we do today?
Who do we serve?
What impact do we want to achieve?
Values support the mission by articulating a belief or a conviction and putting it into action.
Purpose statement
Some organizations have a purpose statement in addition to the mission statement, while others can have both. On strategy days, this can confuse some people. If you're beginning with a tabula rasa, it's almost inevitable to confuse purpose and mission.
There is a slight distinction between the two, which is often hard to grasp when looking at corporate websites or strategic plans. The mission is what the company does and who this benefits, while the purpose statement explains why the organization exists. Returning to OzHarvest, the Impact Report refers to four areas of impact: Feed, Advocate, Educate, and Innovate. Nike has fewer areas of impact, but they are broader: People, Planet and Play.
Let's revert to the beginning: the purpose is the "why." For example, your organization values honesty. Your purpose would be to be clear and transparent with your clients about fees, outcomes of transactions, etc.
In summary
The mission, purpose, vision, and values statements guide a company. The values statement should be prioritized as it reflects its ethics and core principles. The vision statement reveals what the company hopes to become or achieve moving forward. The mission statement communicates the goal of the organization. The purpose statement, where it exists, explains why the organization was created.
Taken together, the statements give the company strategic direction, informing business strategies.
The business climate is always changing, but an organization with a clearly defined mission or purpose and active values to support these are destined for success. Mission and purpose-driven organizations are clear on how they plan to achieve their goals and why they exist. They're well-equipped to deal with partners, customers, and staff's increasing expectations and to navigate change and disruption.
As the landscape gets increasingly competitive, navigating these market pressures has never been more crucial. Businesses are facing a previously unseen rate of change.
Values, purpose, and mission are strategic business elements that can serve as a roadmap if thoughtfully established and effectively executed. They can help companies stay on track and work toward achieving their ultimate aims. They can generate customer loyalty, inspire staff, and guide business decisions.
Sources
https://www.effectivegovernance.com.au/page/knowledge-centre/news-articles/vision-mission-and-purpose-statements-%E2%80%93-what-is-the-difference#:~:text=A%20purpose%20statement%20provides%20the,strategic%20plans%20or%20corporate%20websites.
https://courses.lumenlearning.com/wm-principlesofmanagement/chapter/reading-mission-vision-and-values/#:~:text=Together%2C%20the%20vision%2C%20mission%2C,people%20are%20expected%20to%20behave.
https://www.achievers.com/blog/company-core-value-examples/#:~:text=Compassion%3A%20We%20are%20kind%20and,responsible%20actions%20and%20honest%20relationships.
https://www.google.com/about/philosophy.html